Woodard Properties has owned 1508 Grady Avenue for almost 15 years now. We have been talking about this house in the office a lot lately, and it inspired us to take a deeper look into its history. The best place to start when investigating a building's history is quite simple. You start with when the home was built.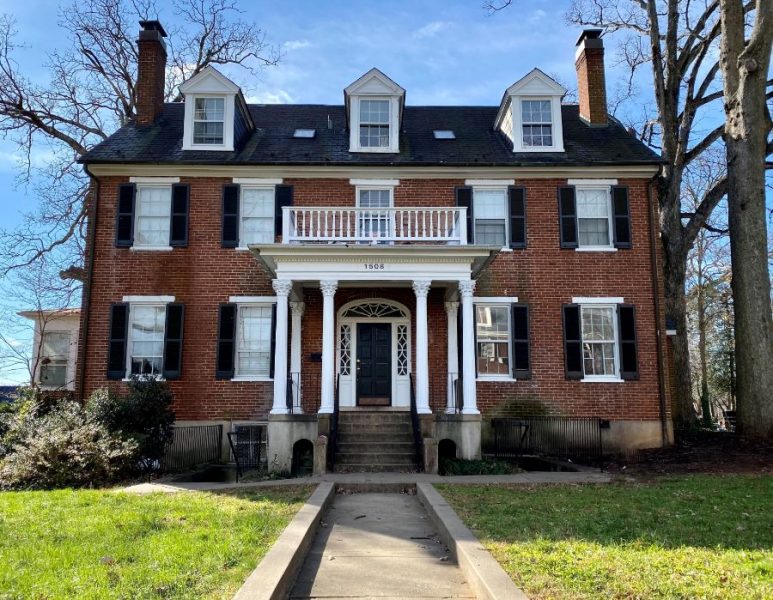 1922 was an eventful year for Charlottesville. The Charlottesville Municipal Band was formed, a substantial tornado took out corn, fruit, and crops in Ivy, Levy's Fashion Shop opened, and the city council signed a new contract that established lighting in the city's public spaces at night. It was also the year that construction was complete at 1508 Grady Ave. The house was built for Lyttleton S. Macon, who was originally from the Keswick community outside of Charlottesville. This was the second home he had commissioned, with the first being a short distance away at #20 University Circle. Eugene Bradbury, a very well-known architect in Charlottesville at the time, drew the plans for both homes. He designed over 40 buildings in the surrounding area, so he was clearly the guy to hire. A 2013 article from the Wall Street Journal (The Dead Architects Society) described Bradbury as a "name that attracts buyers." Mr. Macon lived in the house for over 40 years, allowing students from UVA to live in the house with him, and also would conduct a Sunday school class for the students.
In 1964, Mr. Macon passed away, and shortly after, the home was purchased by the Tau Kappa Epsilon fraternity. TKE honored Mr. Macon by calling the residence Macon Hall and had a portrait commissioned of the man himself. TKE and their fraternity brothers occupied the house until 1992. The FOCUS Women's Resource Center, which started in 1972, then purchased the home. FOCUS's mission was to help plant the seeds for girls and women to grow and succeed in their lives. They used the space as their main headquarters until 2006 when they sold the house to Woodard Properties. Since then, Woodard Properties has leased the expansive home to mostly college students due to its proximity to the UVA Corner and central grounds.
Coming available in July 2021, the ten-bedroom, four-bathroom house has spacious living and bedrooms, a large yard, beautiful decks, and a colonial revival architectural style. Also, there is FREE parking (which is difficult to come by in this area). Please feel free to reach out to Woodard Properties for more information!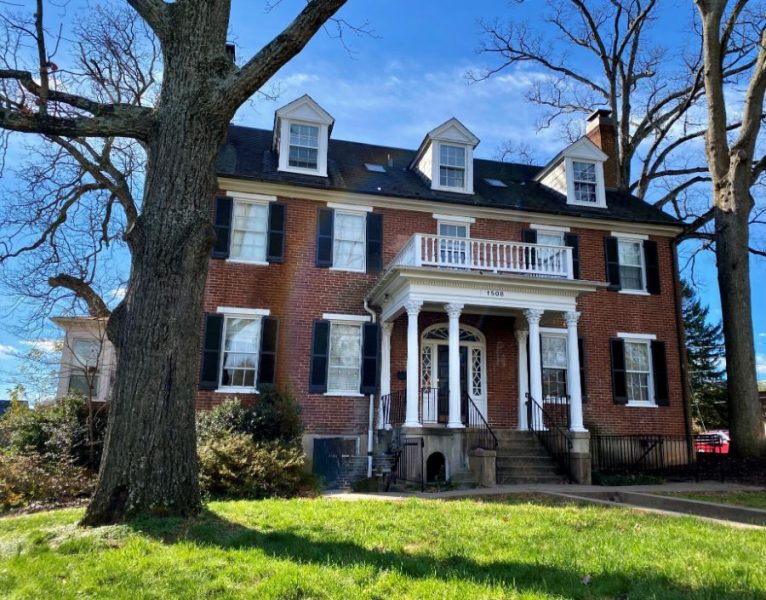 Written By Seth Clark