At the beginning of the Pandemic, Woodard Properties wanted to find ways to help our community. Not only did we want to show support to our community members and front-line workers, but we also wanted to show our appreciation to our commercial customers. Like many small businesses around the world, some of our commercial tenants were struggling to stay afloat. They worked tirelessly to find innovative ways to allow their small business to survive. We reached out to some of our tenants to see what goods or services we could purchase from them to donate to the Charlottesville community during such difficult times.
Our first donation came from our long-term tenants at Carpe Donut. They specialize in real, local, and organic ingredients which sets them apart from your average donut shop. We delivered dozens of donuts to area police stations to show them our appreciation for keeping us safe.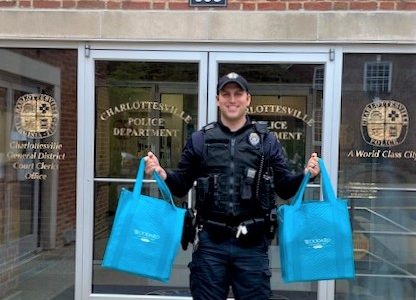 For our second donation, we contacted the lovely folks at Great Harvest Bread in McIntire Plaza. We picked up dozens of scrumptious cookies (contact-free) and donated them to area fire station employees who put their lives on the line each day to protect the community.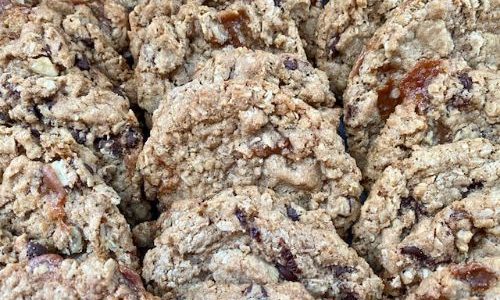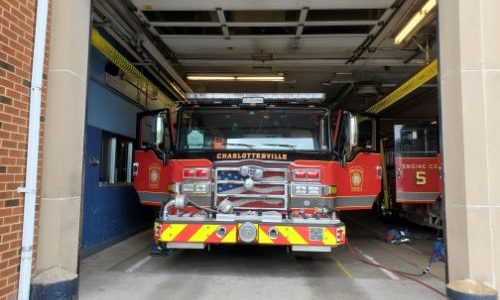 The following week, we wanted help feed our furry friends without homes. Animal Connection in McIntire Plaza is committed to donating to local shelters and rescue organizations in the area. We purchased dog and cat food to donate to the Companion Animal Fund, a local shelter in the area.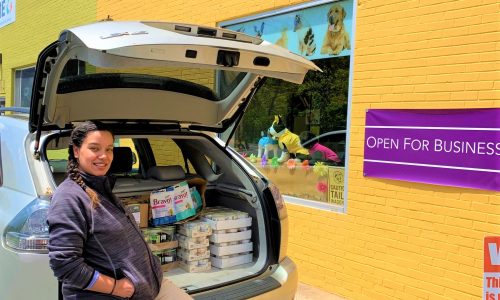 It came to our attention that our commercial tenant, Cathy Mares, who specializes in custom sewing, began using her materials to sew filtered masks. We reached out to Cathy and purchased masks to donate to the International Rescue Committee (The IRC). The IRC is an organization that provides opportunities for thousands of refugees and other immigrants who are forced to flee their homes to protect themselves from violence and persecution. Woodard Properties has worked with the IRC for years to provide housing for some of these refugees.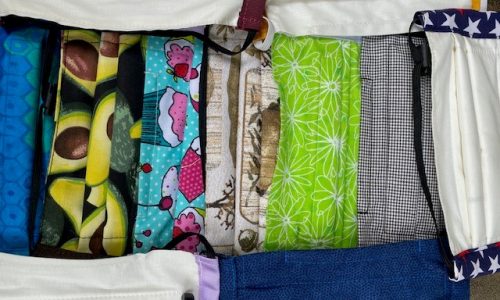 MedExpress located on Pantops Mountain in Charlottesville rents commercial space from Woodard Properties. MedExpress is an urgent care facility that provides treatment for illnesses, injuries, wellness exams, and employer health services. During the pandemic, they have been flooded with people needing COVID-19 testing. We showed their staff our appreciation for continuing to put their lives at risk each day to help stop the spread of the virus. We brought them lunch and coffee from another long-time commercial customer of ours, C'ville Coffee.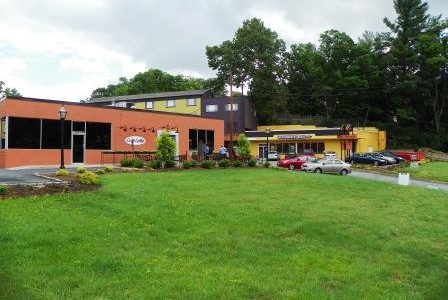 Woodard Properties is proud to be a part of the Charlottesville community where helping each other is the rule rather than the exception. These gestures were a small way for us to show our gratitude to those who have found ways to persevere during these unprecedented times.