Oxbridge Activity Center
Oxbridge Activity Center, located at 314 14th St. NW in Charlottesville, is a mixed-use building comprised of three study/activity rooms, an expansive fitness center, and kitchen.  Relax on one of the large comfy couches in rooms filled with natural light. It's the perfect space for group meetings or quiet study time and serves as a "living room away from home." Free printing is offered in the upstairs area though we do ask residents to bring their own paper. Please note that the building is exclusive to our student residents with "OAC" access.
Hours: 6:00am – 11:00pm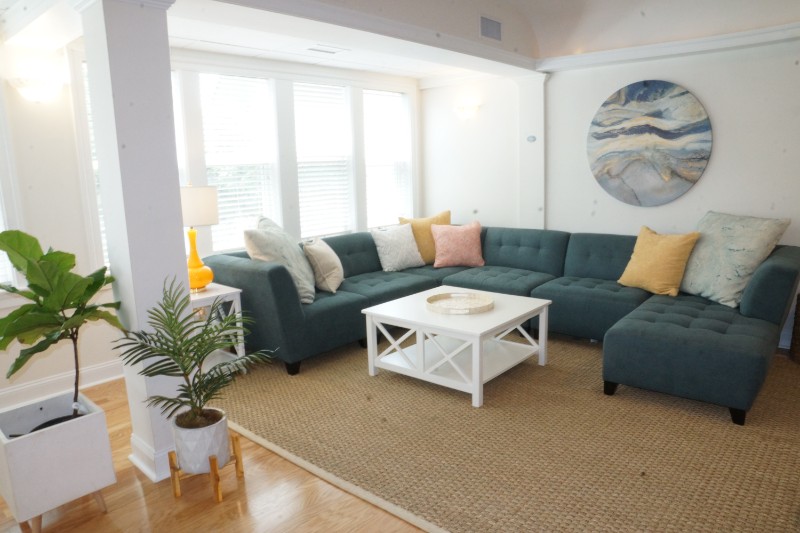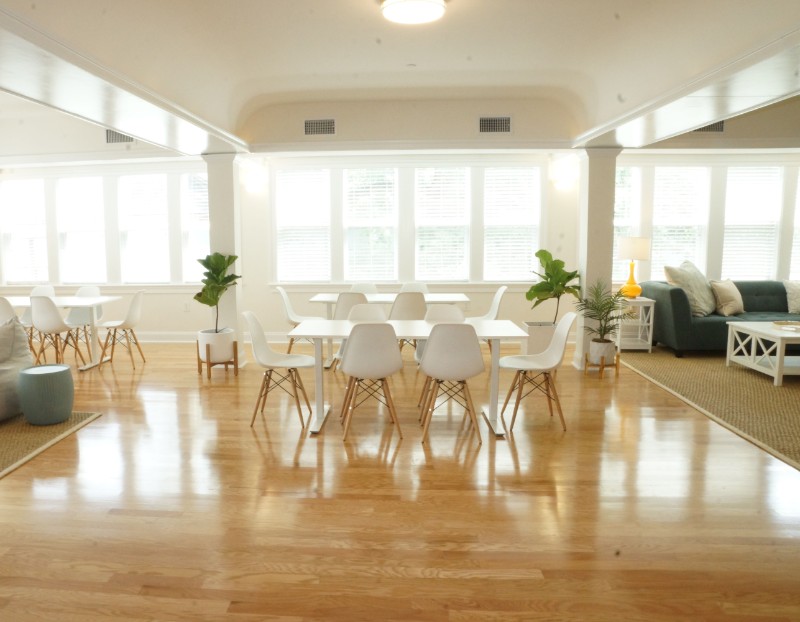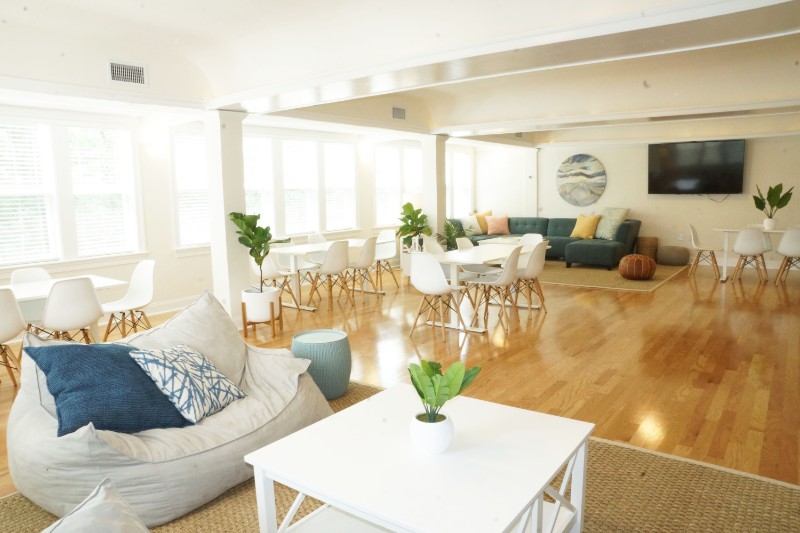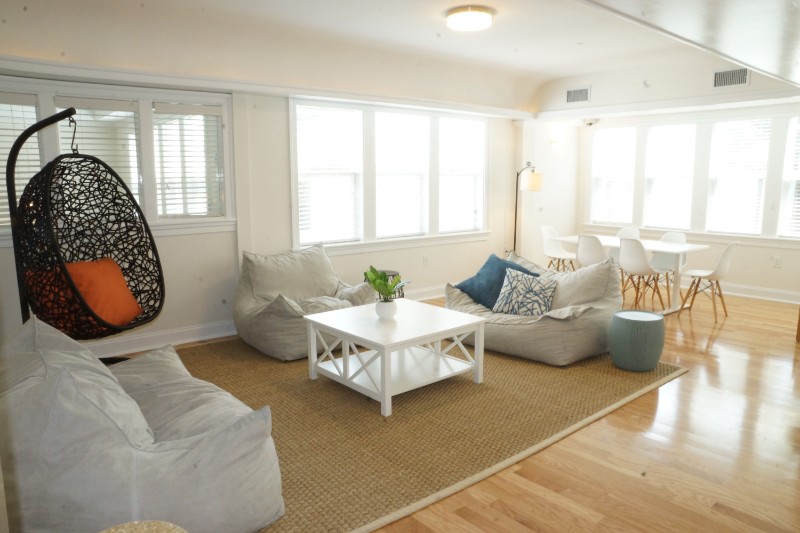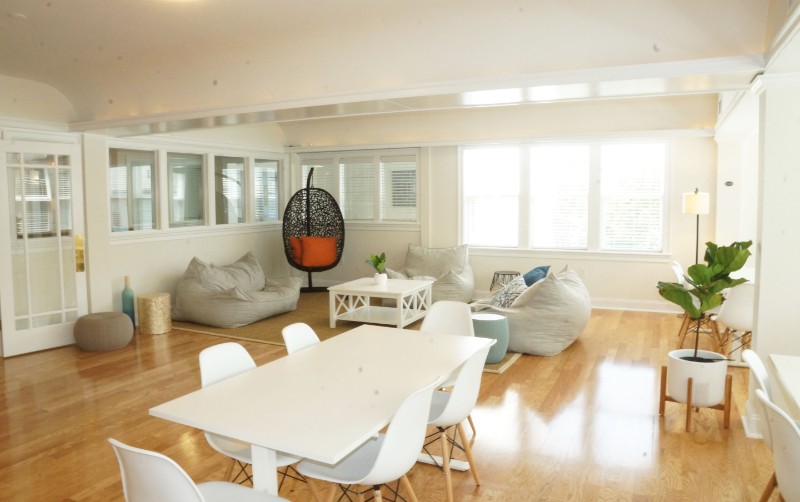 ---
The Gym at OAC offers an array of cardio machines (treadmills, ellipticals, bikes, rowing), plenty of stretching space with exercise balls and yoga mats, as well as an extensive assortment of professional weight-training equipment including two Rogue squat racks and a cable crossover.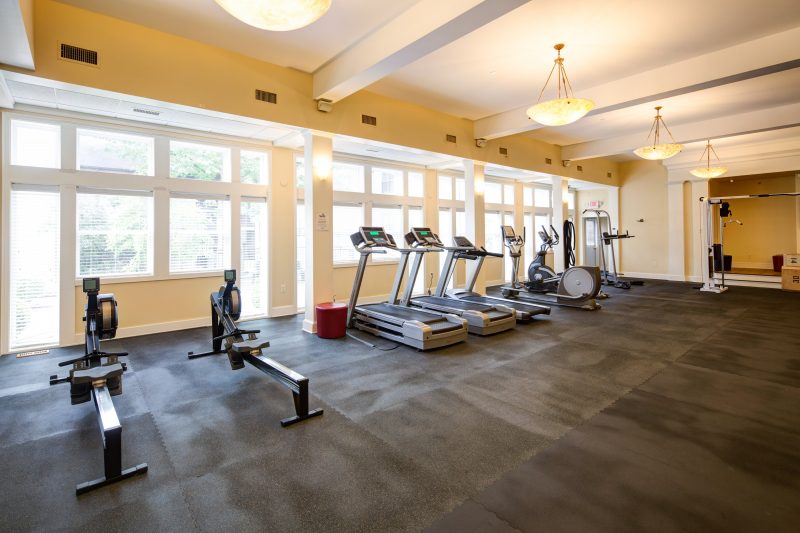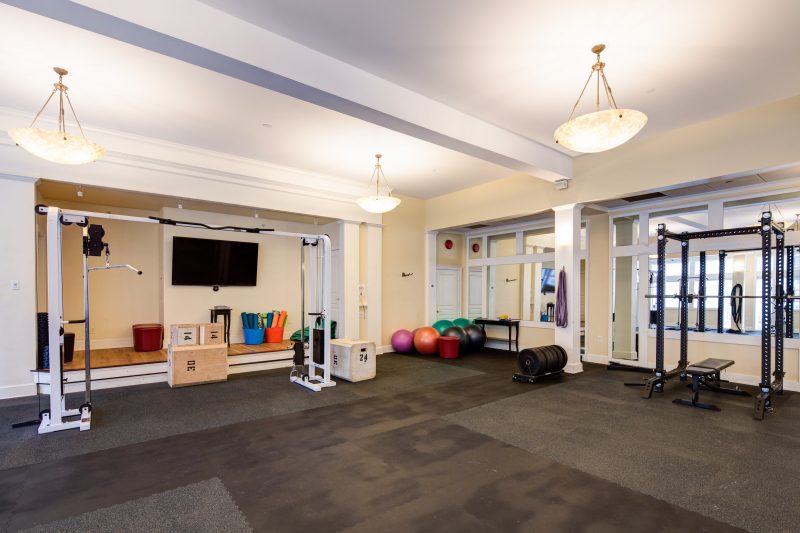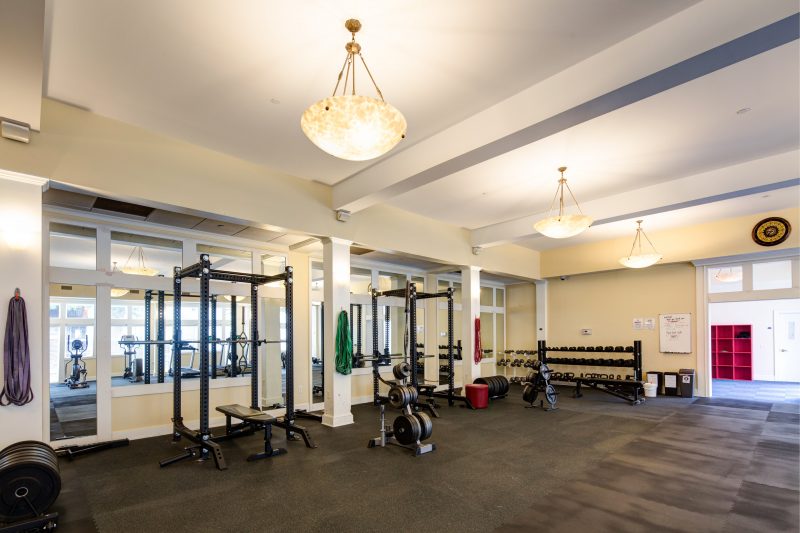 ---
A few photos from our zero-waste sustainability events: