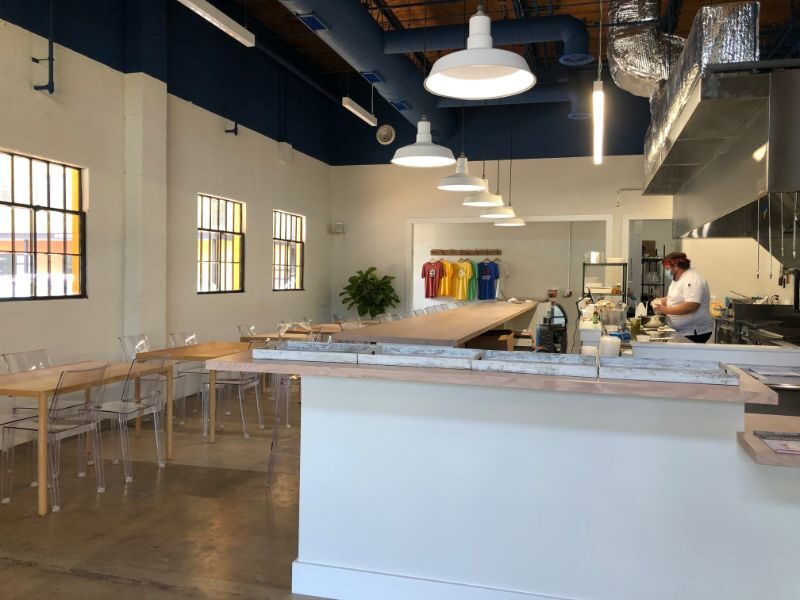 Multiverse Kitchens, LLC, a new multi-concept restaurant in McIntire Plaza, offers seven different menus for every possible palate, all in a COVID-safe environment. 
Chef Harrison Keevil, Founder of Multiverse Kitchens, is no stranger to the kitchen or Charlottesville. He grew up on a horse farm in Goochland, graduated with a BA in Western European Affairs from UVA in 2005, and has founded and owned three restaurants in Charlottesville — Brookville Restaurant, Keevil, and Keevil Grocery and Kitchen, and now Multiverse Kitchens.
"Multiverse is like a digital food hall. We have seven concepts. It's really seven restaurants or menus off of one line. We have food for everyone and should be able to feed the most discerning and picky of palates in one order," says Keevil.
The concepts range from a kid-friendly menu, Toad in the Hole, with mac and cheese and chicken tenders, to a traditional British high tea, Keevil Tea Room, which is the only concept that isn't take-out.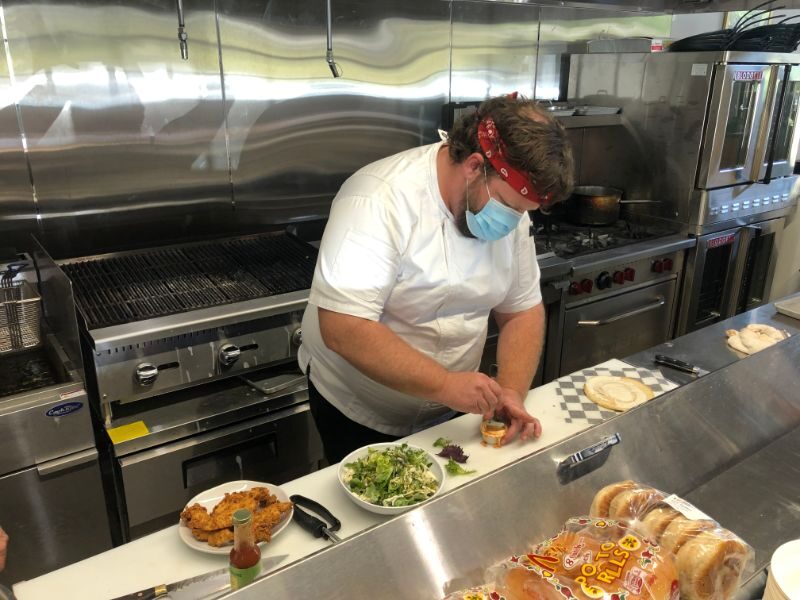 "That's the beauty of the idea, you could eat here every day of the week and have something different. We are creating something for everyone," says Keevil.
Not only does Keevil focus on meeting the needs of every diner, he is also committed to supporting the local community. He sources all of the protein and most of the produce from local farmers with whom he has established relationships over the past decade. Multiverse Kitchens caters to the needs of every dietary request from vegan to paleo and everything in between. They use different fryers for meat and vegetables and are conscious of their customers' wants and needs.
After his UVA graduation and work in London, Keevil decided to pursue his passion for cooking and graduated from the French Culinary Institute in Soho, NYC. He traveled to London to learn from one of the best chefs in the world at The Fat Duck, a three-star Michelin restaurant.
Nothing, however, could prepare him or the food and beverage world for COVID, which drastically shaped his current concept.
"Covid directly impacted how we thought of this business. We wanted to be market-leaders here. That's why we designed all of the food to be delivered hot. We are COVID-proof. You can pre-order your food online or order at the kiosk. It takes about 15 minutes to make and you can schedule a pick-up time if you pre-order," says Keevil.
Keevil signed a lease with Woodard Properties in September of 2020 and had a soft opening on July 27.
"I love working with Woodard. They are amazing. It's been really nice working with their team. I love the level of professionalism," says Keevil.
"Multiverse Kitchens is exactly the kind of business we are excited to partner with," says Anthony Woodard, CEO of Woodard Properties. "Harrison is a local guy and is focused on giving back to our community in multiple ways, from providing meals to those in need to sourcing his restaurant ingredients from local farmers. Harrison is a leader in our community, and we are excited to help Multiverse Kitchens start this amazing service. Plus, the food is incredible!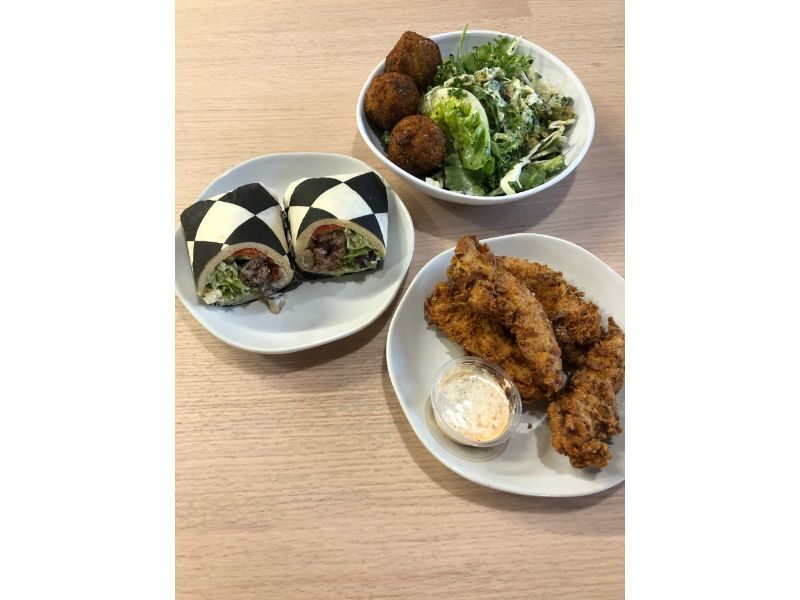 The seven menu concepts include:
Fowl Mouth Chicken – fried chicken
Firebox – Mediterranean grilled meats and vegetables
Smashing Salads – a wide range of salad options
Brookville Biscuit and Brunch – breakfast menu available all-day
Toad in the Hole – traditional kid items
Keevil Tea Room – High Tea at its finest
Long Strange Chip – baked-to-order cookies
By Mary Kay Campbell